Web, Mobile Apps and E-Commerce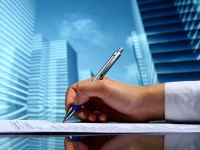 International Agency for Websites & CMS, Smart Mobile Apps, E-Commerce and Online Marketing
HEAVY CAMPAIGNS is a full-service agency with more than 15 years of experience. We craft concepts and develop digital strategies for our clients. Web design and web development for CMS websites, apps and e-commerce online shop systems are integral to our established portfolio of agency services. Responsive layouts optimized for browsers and for mobile viewing on smartphones and tablets are a matter of course. Our online marketing expertise helps you achieve marketing success online across all channels.
Whether your project involves relaunching or restructuring and developing a CMS website using cutting-edge HTML5 technology and a responsive layout, developing a smartphone app for iPhone, Android or Blackberry models or introducing a new online shop, you've come to the right place. And if you want to do all these things at once, then we have a few tricks up our sleeve that will truly excite you. We are also happy to support you in integrating or adapting existing software solutions within a new overarching concept.
Over the past 15 years, we have worked with clients in a wide variety of industries to realize diverse projects ourselves as well as with partners and agencies – from search-engine-optimized landing pages to a high-traffic multisite CMS network focusing on e-commerce and online shop integration, plus cross-channel delivery of content in a number of languages, optimized and personalized for the relevant target markets.
Our Services